Pioneer IoT is the subsidiary of Pioneer Computers (www.Pioneer.net.au) , Australia's leading manufacturer of ICT and  IoT equipment including Smart Meters, Smart Sensors since 1996 ,  specializing in IoT Smart City solutions and IoT Healthcare solutions under Pioneer Medical (www.Pioneer.id.au).
Pioneer IoT is the world's leading NB IoT technology provider, under contracts for Australia Federal Government, State Government and  Local Government:
ISO 9001 Quality Endorsed Manufacturer
Australian Commonwealth Government Endorsed Supplier
Australian Defence CDIC LoRS Manufacturer
NSW Local Government Panel Contract LGP  Products, Services & Consulting
NSW State Government C999 Panel Contract Supplier
Member and Partner of:
Australia Industry Defence Network (AIDN)
Space Industry Association of Australia (SIAA)
IoT Alliance Australia (IoTAA)
Australian Cyber Security Centre (ACSC )
Australian Technology and Investment Committee (ATIC)
NSW Smart Sensoring Network (NSSN)
Global Organization of Smart Cities (GO SMART)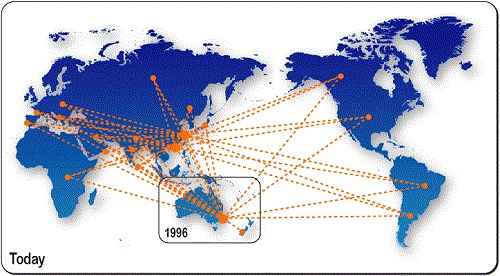 Flagship solutions include :
Smart Water
· NB IoT Ultrasonic Water Meters Solution
· NB IoT Manhole Water Level and Flow Monitoring Solution
· NB IoT Manhole Cover Sensor Solution
Smart Gas
· NB IoT Ultrasonic Gas Meters Solution
Smart Power
· Smart Power-Metering AMI System
Smart Fire
· NB IoT Smart Smoke Alarm Solution
· NB IoT LED Exit Light Solution
Smart Asset
· NB IoT GPS Asset Tracking Solution
· NB IoT Livestock GPS Asset Tracking Solution
Smart Street
· NB IoT eTag Street Parking Solution
· Smart Pole Solution
Smart Transport
· NB IoT Healthcare Cold Chain Temperature & Humidity Monitoring Solution
Smart Weather
· NB IoT Weather Station
Smart Waste
· NB IoT Waste Bin Sensor Solution
The Pioneer NB IoT Smart Smoke Alarm System project is a finalist for 2020 GO SMART Award with juries' high recognition.
Pioneer IoT partners with major telecommunications companies, utility companies and solution providers in Australia and worldwide, projects are rolling out in ANZ, South East Asia , Europe, Middle East and South America etc.
The technology is ready and can be customized to client requirements.
Project enquiries welcome.
Awards and Achievements
The stunning performance of our innovative devices has won us over 100 awards from major IT journals such as APC, PC World, PC Authority, PC User plus Technology and Business. We have also won numerous other awards for our efforts and advancements in the field of new technology and development including:
•Finalist for 2020 Global GO SMART Award
•2013 "IF Product Design" award
•2013 The "COMPUTEX Top 30 Supplier Award"
•2010 and 2011 First place winner of the "COMPUTEX Top 10 Global Supplier" award
•2007 IDC reports "No. 1 Local Manufacturer Of Notebooks, PC's And Servers" title